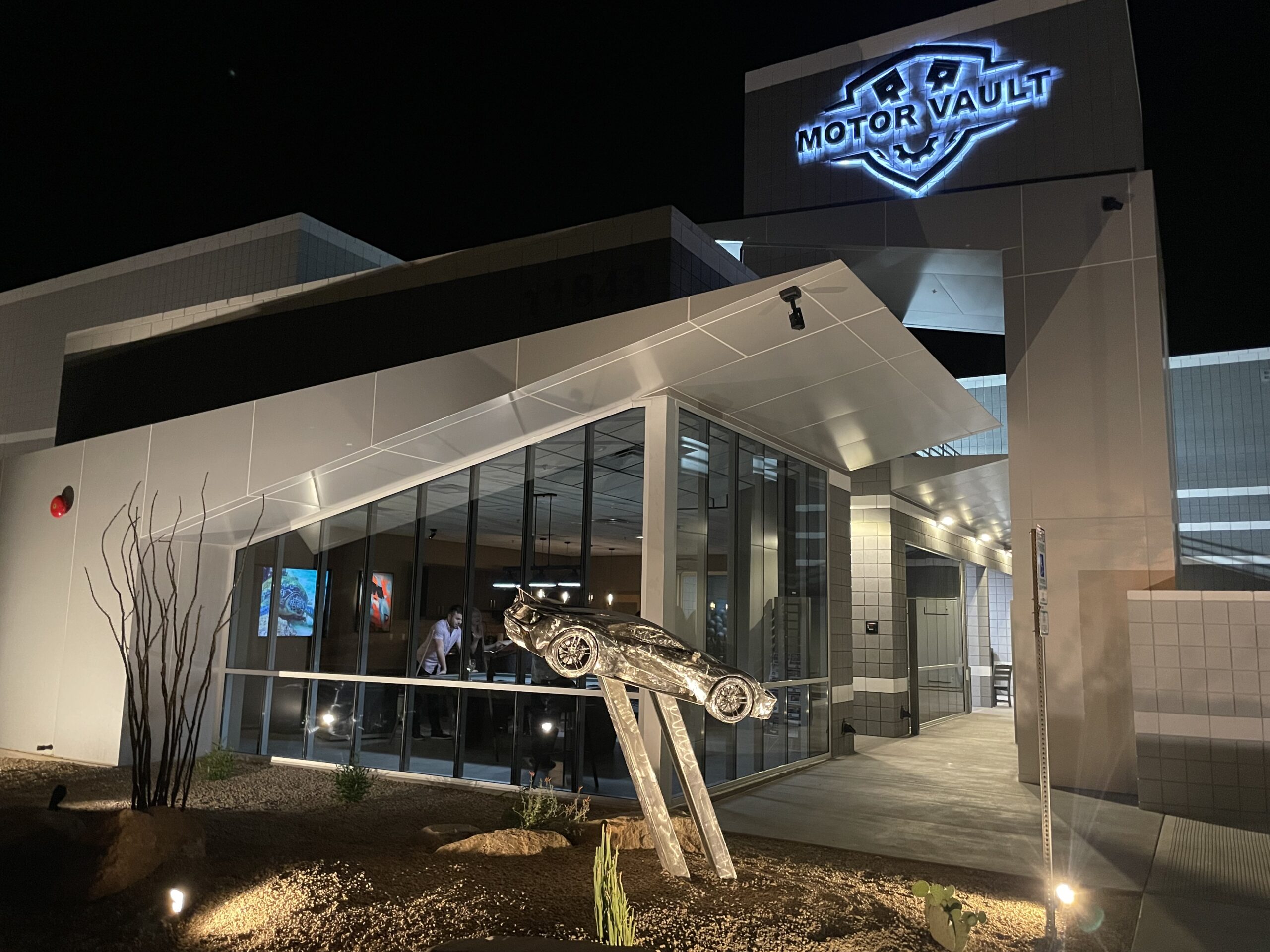 Your Space

Oversized space to display your RVs, Boats, Cars, ATVs, and more

Storage Your Way

Own & customize your own luxury garage suite

Exclusive Membership

Access to the owner's clubhouse & other exclusive events

Relax and Unwind

Escape and relax with other auto enthusiasts
Your time, your space, your place. After decades of hard work, risk taking, and sacrifice you've earned a level of success that most only dream about. Along the way you acquired some fine cars, perhaps a world-class motorhome, boat, or motorcycle collection. But garage space in even the largest homes is limited and homeowners' associations do not allow outdoor parking of recreational vehicles. Motor Vault is not just the solution, it makes sense in so many ways.
Every garage at Motor Vault is secure, and easy to access with motorized 14' high, 18' or 16' wide remote-control doors that will accommodate even the tallest trailerable boats and motorhomes.  Every unit contains 110V power to multiple outlets, individual electric meters, and a host of other luxury features.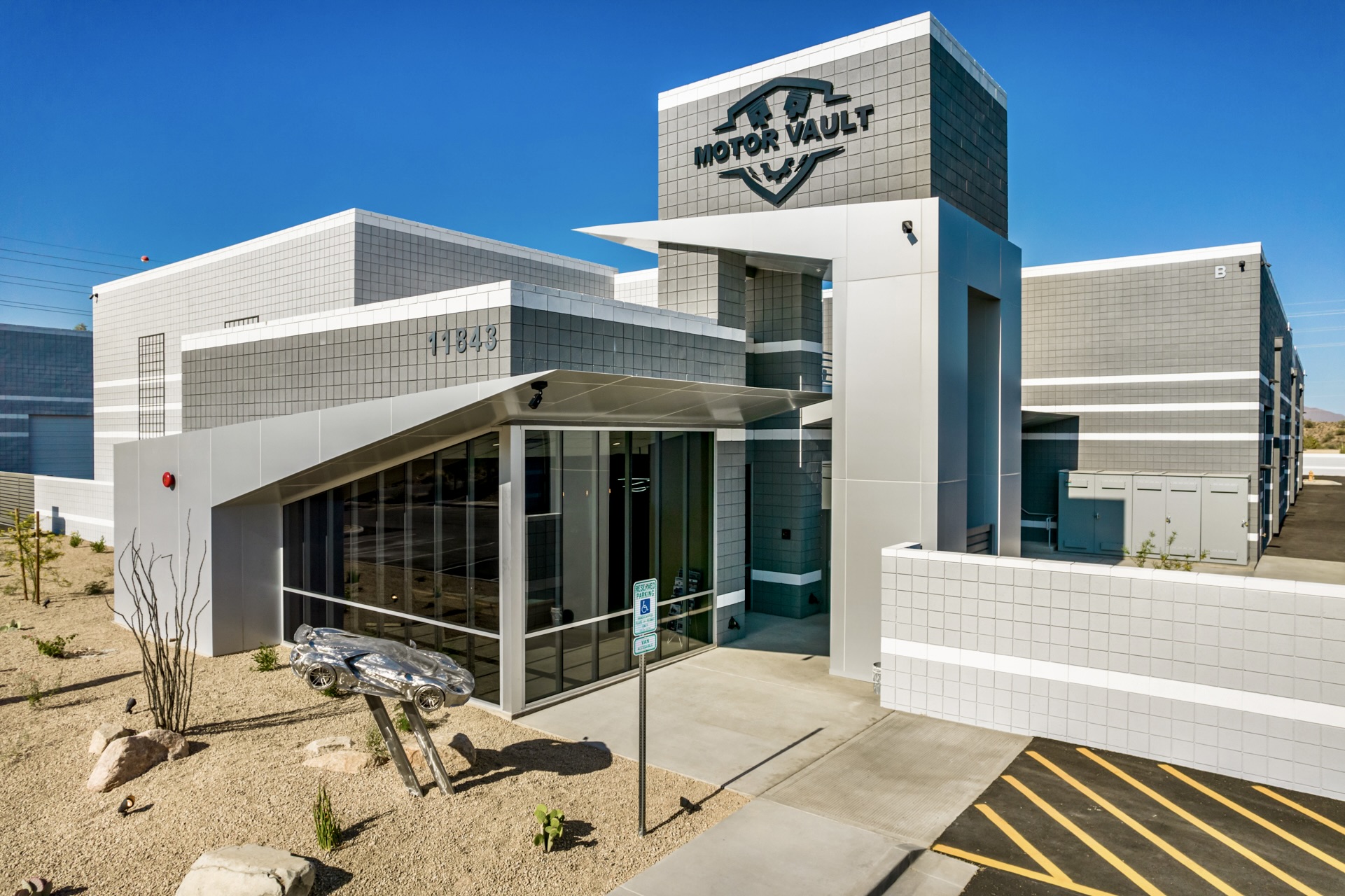 Allowing a collector car, boat or motorhome, even with a cover, to sit outside in Arizona's brutal summer sun can cause expensive damage in as few as three months.  The interior of a closed car or motorhome can reach 170° breaking down adhesives, paint, seat foam, leather, vinyl, rubber hoses, and a host of other temperature sensitive materials.  Damage that will seriously affect the condition and resale value of your prized vehicles.  The interior of home garages during our summers can exceed 120° which is still hot enough to do considerable damage over time.
Aside from the damage to your vehicles, working on, detailing, or preparing your cars, boat or motorhome for a journey in a 100+ degree home garage is unhealthy for you.  Heatstroke and other temperature related health problems and the misery of working in such heat takes the fun out of what should be a joyful pastime.
One of the largest sources of collector car damage occurs in crowded home garages with family members removing and returning bicycles, lawn maintenance equipment, ladders, and other gear.  Repair contractors accessing water heaters and air-conditioning equipment are other frequent sources of inadvertent damage and are also prying eyes into the valuable contents of your garage.
Family members and their friends are seldom as aware and careful around valuable cars as the owner. One mistake with a skateboard or snow ski can result in damage costing thousands of dollars to repair.
Taking up all available garage space to store your collector cars requiring other family members to park outside in the sun is often a source of family conflict.  Or perhaps your kids are grown and you'd like to move to a smaller home or condominium but can't because you need all the garage space that your large home provides.
Home garages are notoriously insecure and knowledgeable thieves can break into most home garage doors within seconds.
Motor Vault addresses all these concern in a way that's more secure, better for your family, better for your cars, better for your long-term finances, a great hedge against today's raging inflation, and better for you.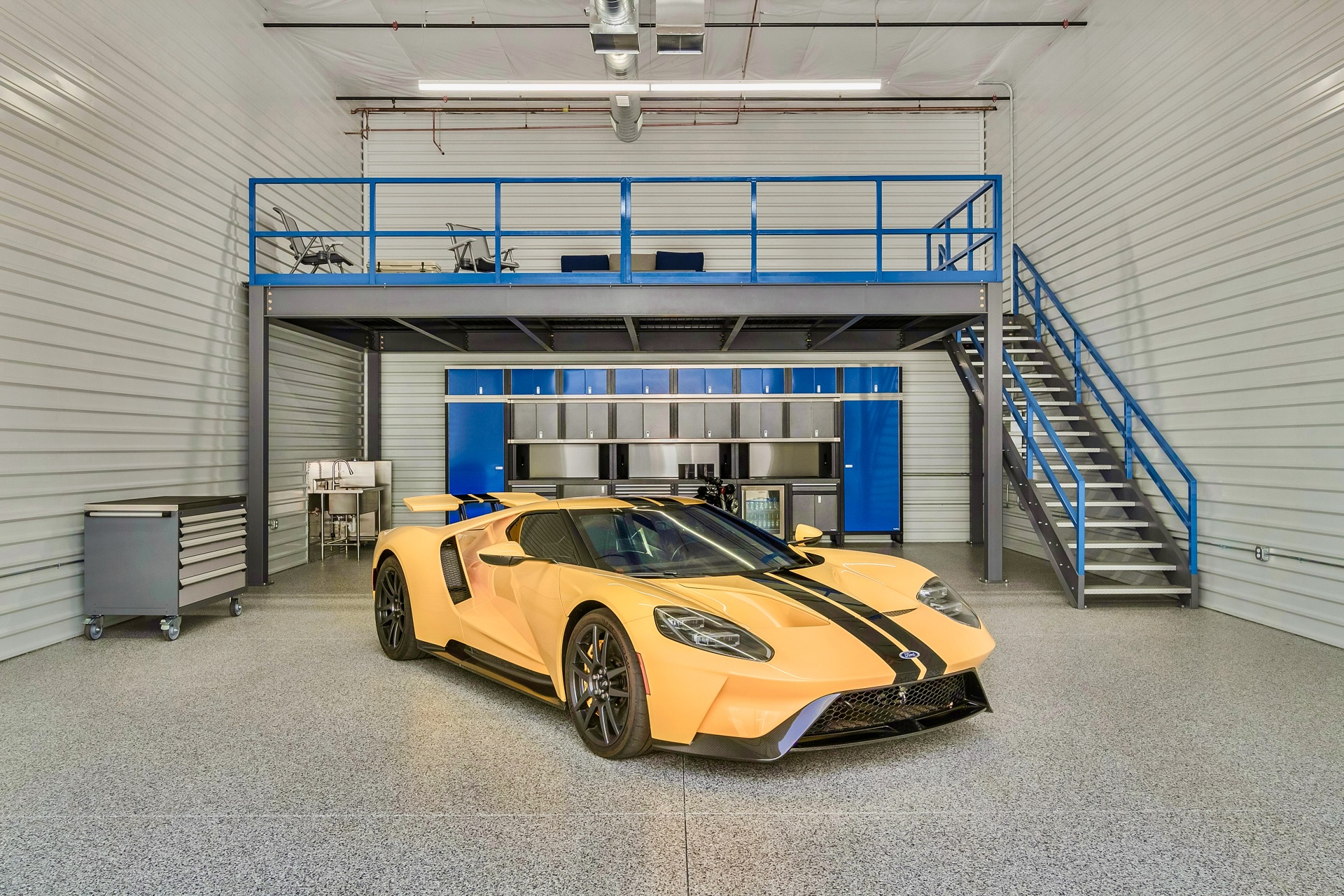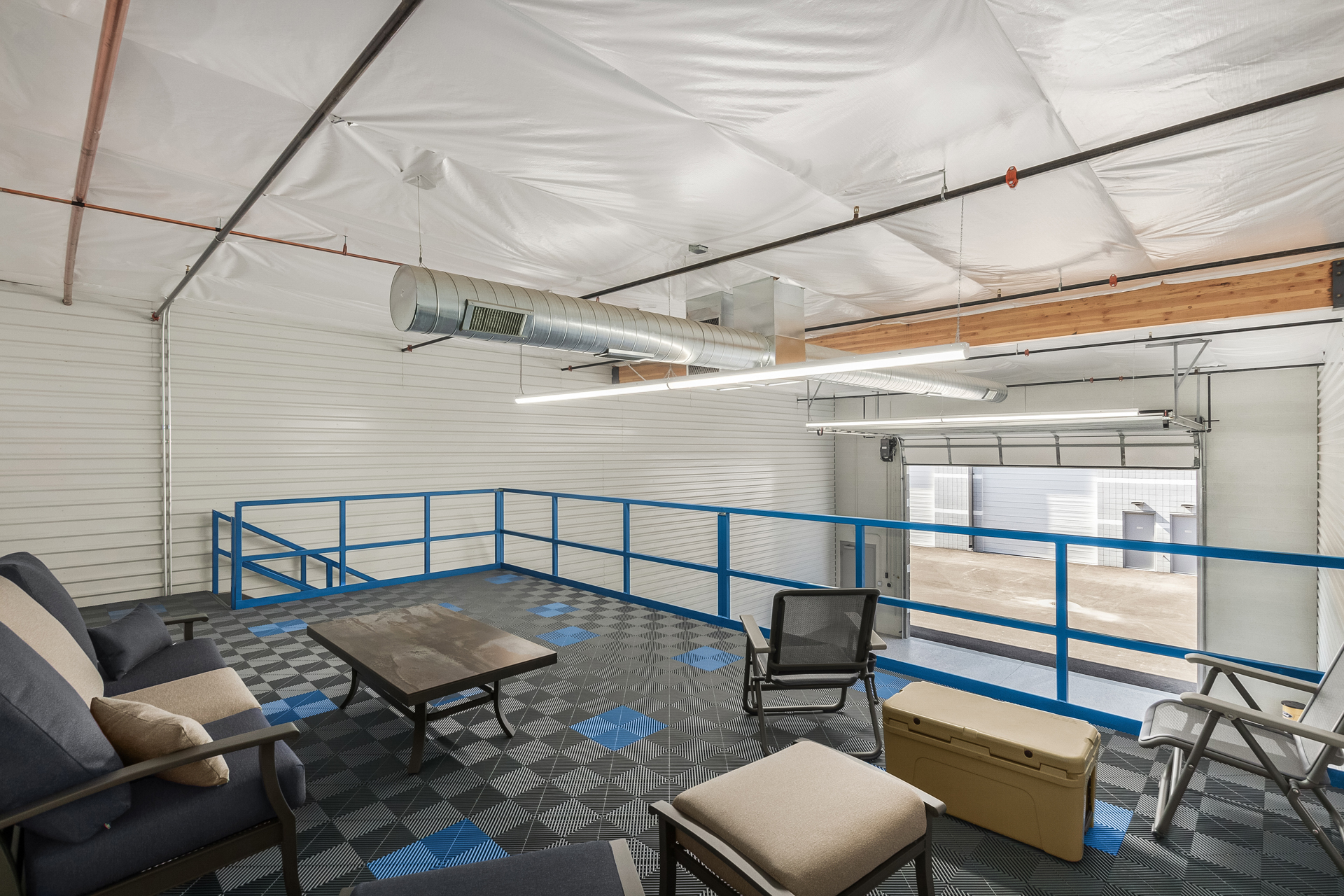 You've earned it, it's time, let's roll!
Imagine preparing your supercars, vintage cars, boat, or motorhome in your own clean, roomy, temperature and humidity controlled 1500 or 1200 square foot air-conditioned garage with a refrigerator full of your favorite beverages and private bathroom.  Imagine all your vehicles in one secure place only assessable to you. Imagine a garage ceiling tall enough to accommodate any type of vehicle lift for additional auto storage or maintenance.
Perhaps a raised mezzanine equipped with fine furniture, big-screen TV, refrigerator, and stove/microwave.  Imagine looking down at your collection at the end of the day and raising a toast to a life well lived.
How much more would you use and enjoy the toys that your lifetime of hard work has allowed you to acquire?
To get away from this world gone mad into a fortress where everything makes sense.
Your time, your space, your amazing place. Motor Vault…….
It just makes sense.