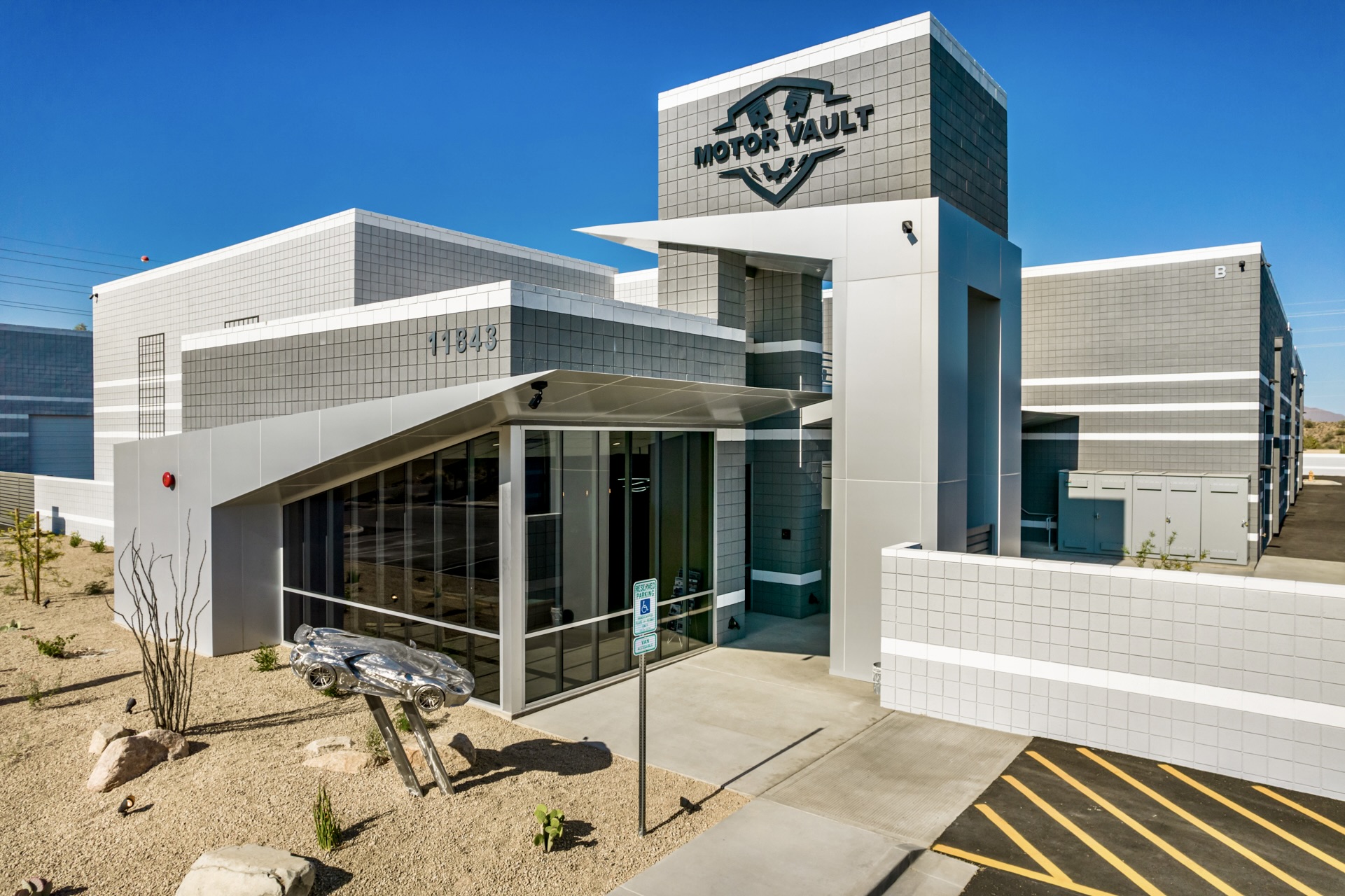 Your time, your space, your place. After decades of hard work, risk taking, and sacrifice you've earned a level of success that most only dream about. Along the way you acquired some fine cars, perhaps a world-class motorhome, boat, or motorcycle collection. But garage space in even the largest homes is limited and homeowners' associations do not allow outdoor parking of recreational vehicles. Motor Vault Fountain Hills is not just the solution, it makes sense in so many ways.
Every garage at Motor Vault is air-conditioned, secure, and easy to access with motorized 14' high, 18' or 16' wide remote-control doors that will accommodate even the tallest trailerable boats and motorhomes.  Every unit has 110V power to multiple outlets, individual electric meters, and a host of other luxury features.
Why buy in Fountain Hills if I live in Scottsdale?
Motor Vault is only 1 mile from Shea and the Beeline Highway with its access to the high country and some of the finest driving roads in Arizona. It is only 7 miles from Scottsdale residents living near 128th St. and Shea (3 miles closer than the Scottsdale Airpark).  Scottsdale residents who live east of 104th St. near the Shea corridor are closer to Motor Vault Fountain Hills than they are to the Scottsdale Airpark.
And for boat owners who live anywhere in Scottsdale, why trailer your boat through city traffic when you can drive unencumbered to your Motor Vault near the intersection of Shea and the Beeline Highway, load and hitch up your boat in the air-conditioned comfort of your Motor Vault, and tow only 17 miles (20 minutes) to Saguaro Lake!
PREMIUM 24x50'
ULTIMATE 30x50'
Ask about our double suites ranging from 48x50' and larger. 
Please call or email us for the current available units
Prices are subject to change without notice.