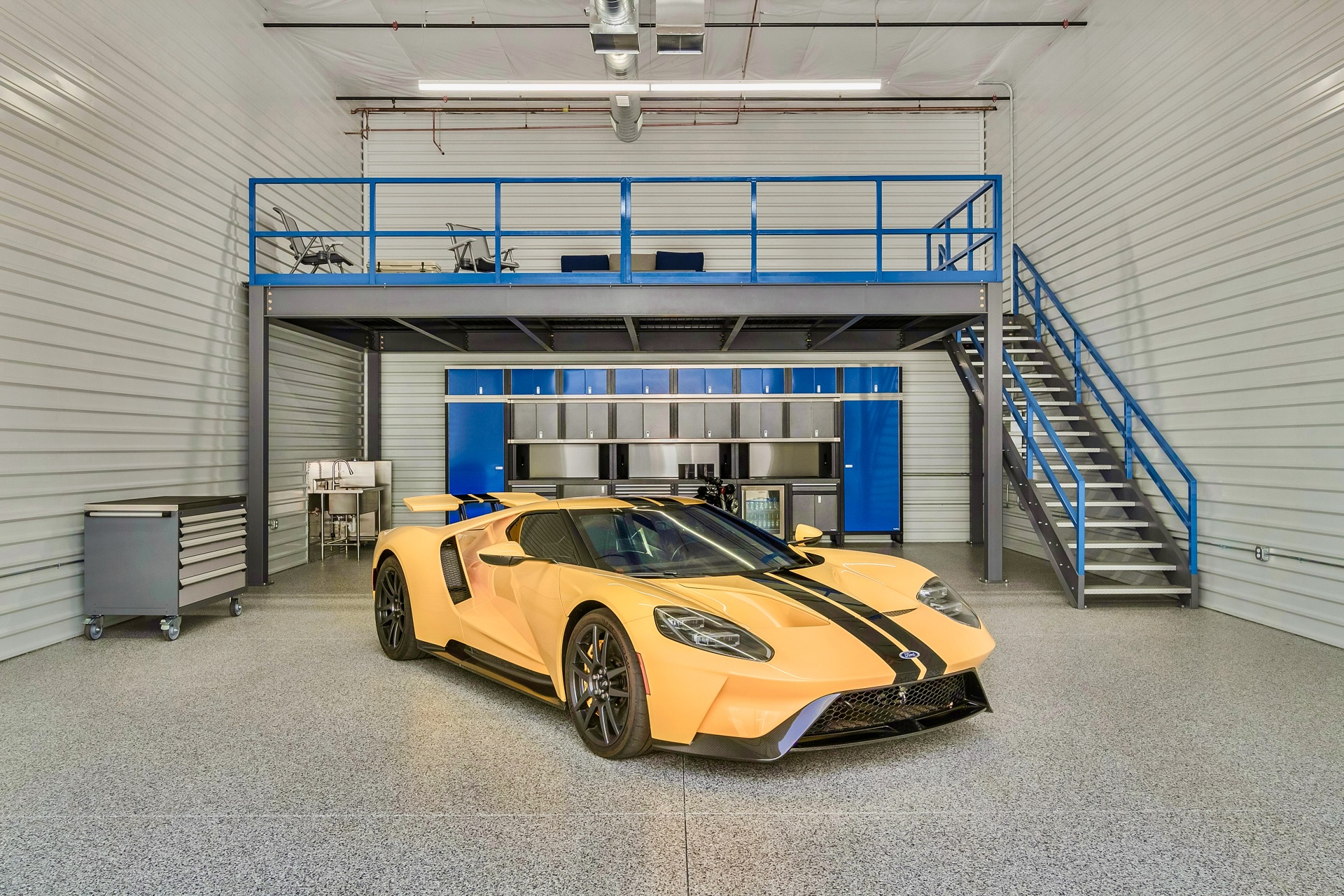 Motor Vault offers fully customizable storage suites, designed to meet your needs. We have a variety of floor plans and upgrades to help you design the perfect suite.
Ownership also includes a community of like-minded individuals, events, and activities. Mix, mingle, socialize, and share your passions!
120V RECEPTACLES
50AMP RV OUTLET
INDIVIDUAL ELECTRIC METER
LED FIXTURES
18' CLEAR INTERIOR CEILING HEIGHT
ELECTRIC GARAGE DOOR 14' TALL, 16-18' WIDE
PEDESTRIAN DOOR
INSULATED WALLS AND CEILINGS
CLIMATE CONTROL CAPABLE
PLUMBING IN ALL UNITS
TV/INTERNET PREWIRED
24/7 OWNER ACCESS
GATED COMMUNITY
VIDEO SURVEILLANCE CAMERAS
LUXURIOUS OWNERS' CLUBHOUSE
COMMON RESTROOMS
RV DUMP STATION AND TRASH AREA
QUALITY CONTROLLED CC&RS
EPOXY FLOOR
HVAC
MEZZANINE
INDIVIDUAL MONITORED SECURITY
BATHROOM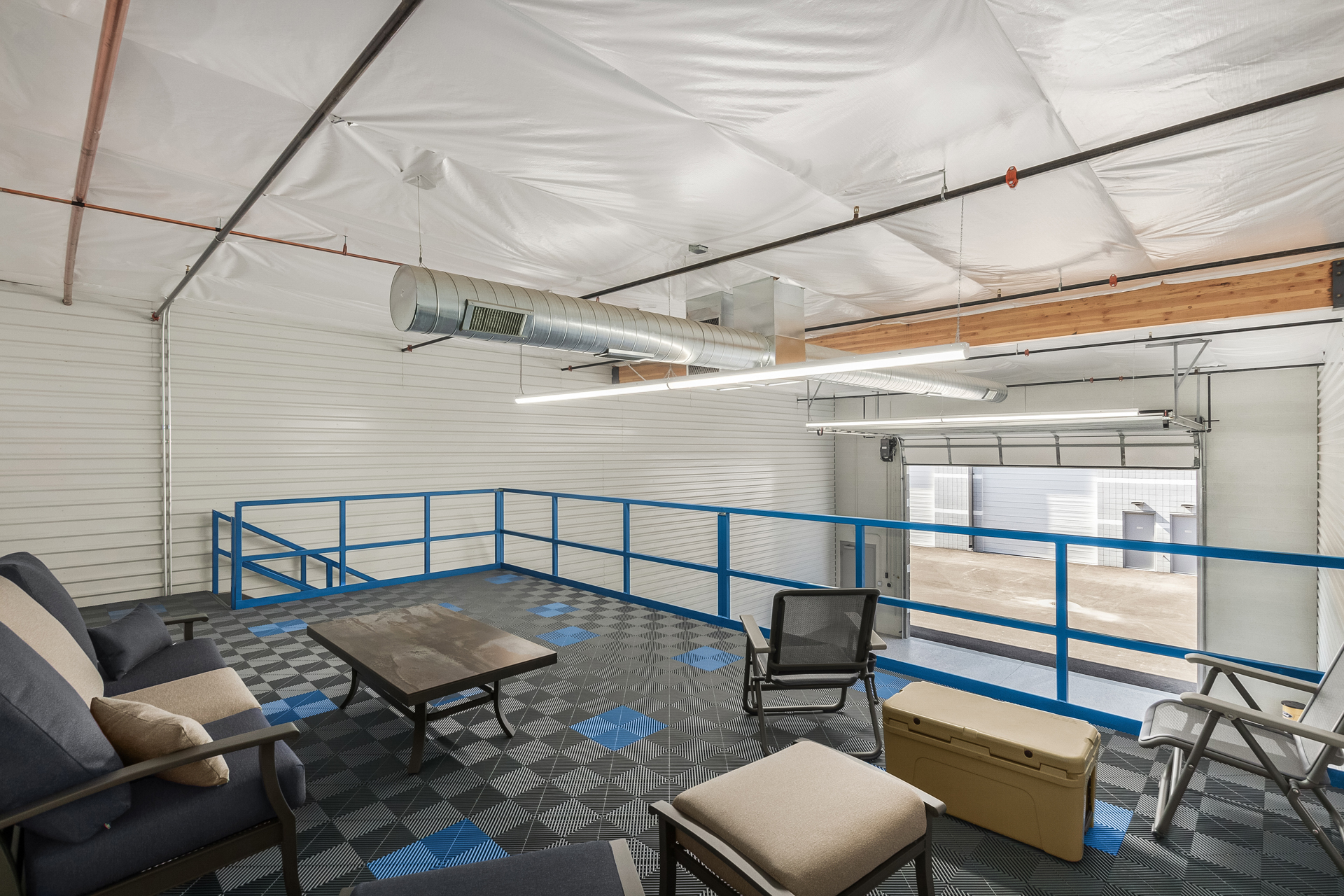 At Motor Vault, you can own a luxury garage storage suite located in a community of other motor enthusiasts. Each suite is owned like a 'condo' and is a titled unit. Your ownership includes access to our common areas such as a members-only clubhouse, as well as exclusive events hosted by the community. In addition, our owners can build equity in their units and re-sell them or rent them as an investment.
Upscale and convenient, the Motor Vault provides the ideal space solution for every performance enthusiasts' favorite toys. From cars, trucks, RVs, and motorcycles to boats, jet skis and ATVs - you can store your favorite recreation toys!
When you purchase a suite, you can customize it with car lifts, a mezzanine, AC, TVs, and more! We have options available to make your suite suit you and your hobbies - making it the perfect place to relax and unwind.
All units feature a minimum 18-foot ceiling height with floorplans ranging from 960 to 3,000 sq. ft. Units feature both heavy-duty garage doors and standard entry/exit doors. The community, offering year-round, 24/7 access, also boasts large driving aisles.
WHY ARE LUXURY GARAGE CONDOS WORTH THE INVESTMENT?
Garage condominiums can only be built on C-3/C-2 Commercial Property in most municipalities which is rare and expensive.  All materials, electrical, plumbing, insulation, drainage, and components are commercial grade. Built to last for decades, your Motor Vault property will certainly outlive you and will be a valuable asset to pass on to your family who can turn it back into cash or continue to use it. The extremely limited supply of such facilities insurers their investment potential for you and your loved ones.  If the day comes when an owner no longer needs his Motor Vault or requires the capital he used to purchase it he can sell.  History demonstrates that well located and constructed garage condominiums have been fantastic investments.
Luxury garage condominiums bring together a community of like-minded owners who often become lifelong friends. Motor Vault's luxurious Club House can be used for family gatherings, club events, or parties.
Expensive vacations, clothing, skybox tickets, and most other entertainment expenditures are both short-term and a 100% financial loss.  Although the initial investment is considerable a Motor Vault is permanent, can be enjoyed for decades, and turned back into cash, probably at a profit, at any time. It just makes sense!
WHY NOT RENT SPACE IN A LARGE AUTO WAREHOUSE?
In addition to high monthly rent that can exceed $500 per car per month these facilities do not allow 24 hour access to your automobiles and most do not allow even simple maintenance to be performed by an owner.  Those facilities don't allow storage of your tools, jacks, or any items other than your car.  Over the course of a decade perhaps $100,000 in rent is down the drain. You don't own anything, you don't control anything, it's not your place.